Records management can be a struggle if you are trying to juggle it with all of your other responsibilities. There are plenty of responsibilities when it comes to running a business and your records shouldn't have to be something that you stress about.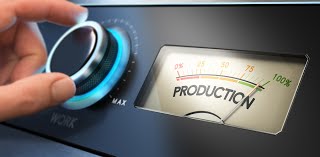 Making sure your records are handled properly is extremely important but it doesn't have to be such a daunting task. Here in Alexandria we are here to help with all of your records management needs. We make sure to handle your documents the same way that you would so that you don't have to worry about more than you already have on your plate.
The first step we take when it comes to handling your records is making sure that all of your documents are scanned into your computer system so that you are easily able to access them. We make sure that everything is organized in a way that benefits your company the most.
Alexandria Document Scanning also makes sure that everything is secure into your computer system as to avoid any risks of losing any of your information. After all of your information is scanned into your computer system we make sure to help you find a way to destroy all of your paperwork so that you don't have to worry about any of it getting into the wrong hands.
Get Free Quotes on Records Management Services in Alexandria
To learn more about any of our record management services and solutions, just fill out the form to get free, no-obligation quotes, or simply give us a call at (703) 740-0181 today!